When the idea of how to make a Disney Frozen clock popped into my head the other day, I couldn't resist trying to do it. After all, I could refer to it as "Frozen in Time". Ha!
It doesn't have to be perfect, and mine isn't, but it will be fun, so let's get started!
How To Make a Disney Frozen Clock
Supplies
Printable Frozen characters (about 1 1/2″ tall)
X-Acto knife
Cardboard cutting surface
Mod Podge
1 wooden clock base
1 clock movement kit with clock numbers (make sure it fits the base you choose)
White acrylic paint
Foam paint brushes
Blue glitter
Paper towel or soft, dry sponge
Instructions
Choose a set of printable characters from the internet. There are loads of free ones you can find with a simple search. Print them out, and cut out carefully with an X-Acto knife. (This step should only be done by an adult.)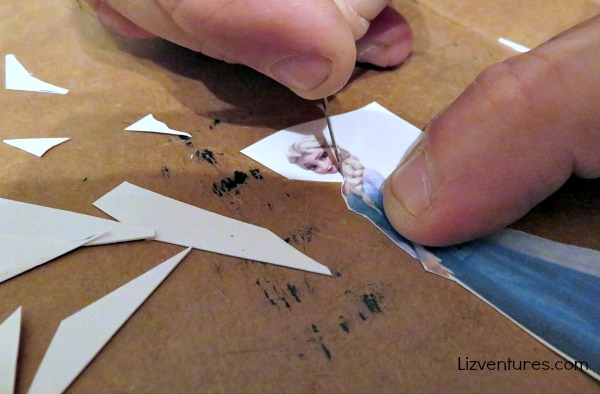 Paint the wooden clock base with white paint, and let dry. Apply a second coat if needed. There's no need to do the back.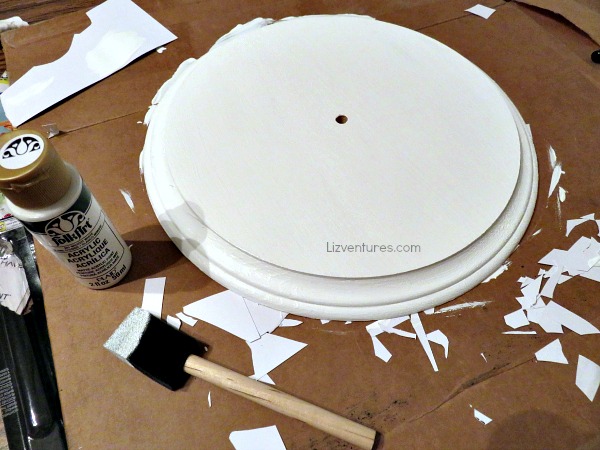 Decide where you'd like to place your Frozen characters on the clock. Set aside. (I didn't want mine to be all liney-up perfect, so I put them on randomly.) Apply a thin layer of Mod Podge over the clock and carefully set the characters into place on the wet surface; let dry. Carefully apply another thin layer of Mod Podge over entire surface, including characters. Be very gentle when going over your characters as the ink may try to smear. Let dry.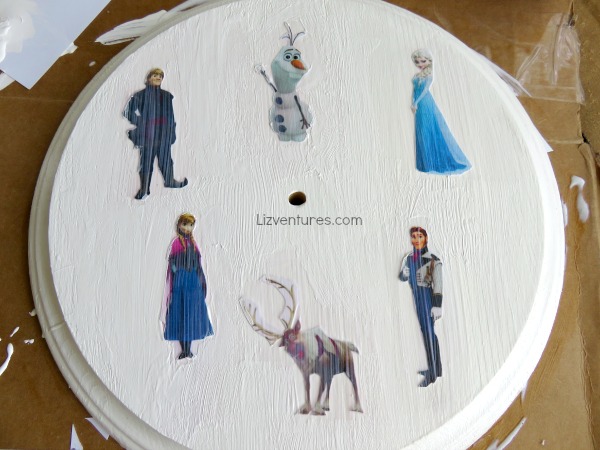 Apply another thin layer of Mod Podge over entire surface, and then sprinkle glitter as desired. Let dry.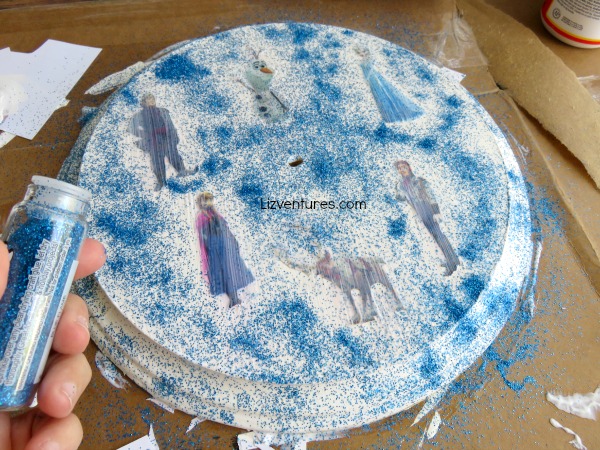 To add a snowy effect, crunch up a piece of paper towel into a ball or use a small sponge to dab on some white paint in random "snowy" spots over the glitter. Let dry.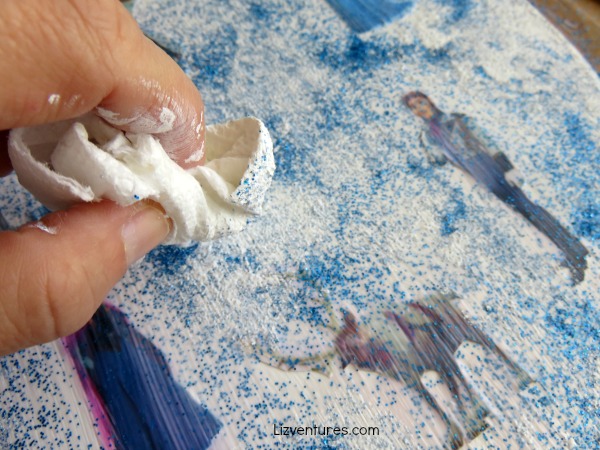 Apply one final layer of Mod Podge over everything, and let dry completely. Attach the clock movement kit and numbers, then hang it on a wall!