This is the perfect time of year to brew up some horror movie drinks, which is exactly why I whipped up this Pumpkinhead drink recipe. It's perfect for Halloween or any of your Fall and harvest celebrations.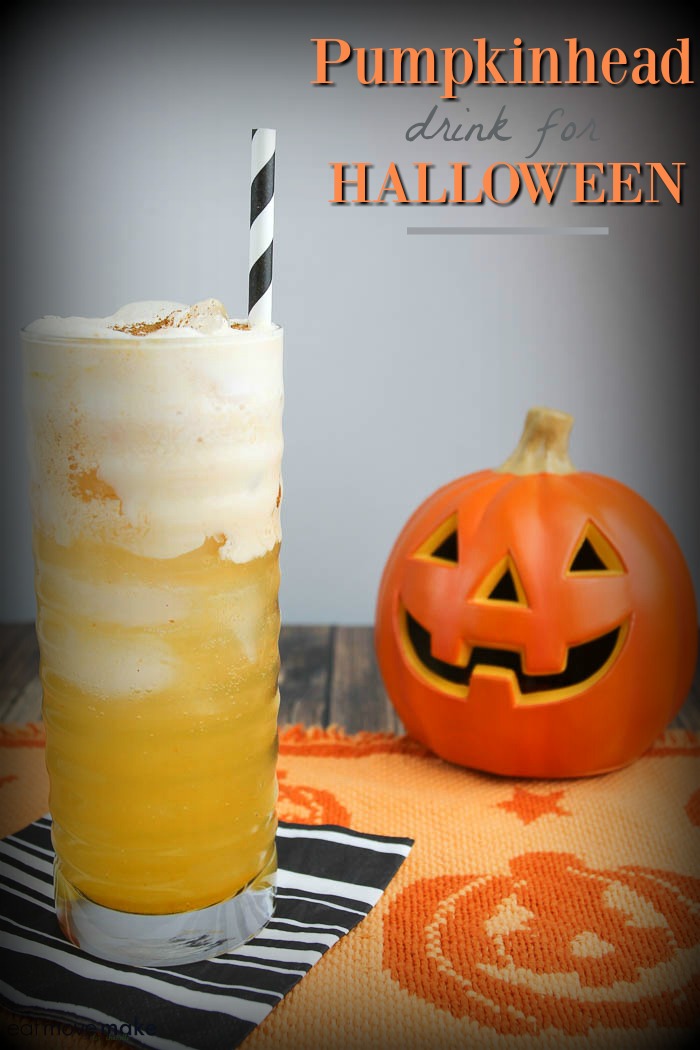 I found the Pumpkinhead recipe in a fabulous creepy new book I was sent for review called Let's Get Monster Smashed Horror Movie Drinks for a Killer Time by Jon Chaiet & Marc Chaiet. Inside are 55 recipes for gelatin, punches, shots, drinks and non-alcoholic beverages that pay homage to the classic pulp horror movies from the 80's and 90's.
Each of the ghastly recipes comes with a suggestion for a specific horror movie you might want to watch as you enjoy your drink. You may find yourself discovering some classic horror films you've never seen or haven't watched in years. There are some great suggestions in the book.
Serve one or several at an upcoming Halloween party, fall get-together, movie viewing or just for some classic horror film throwback fun.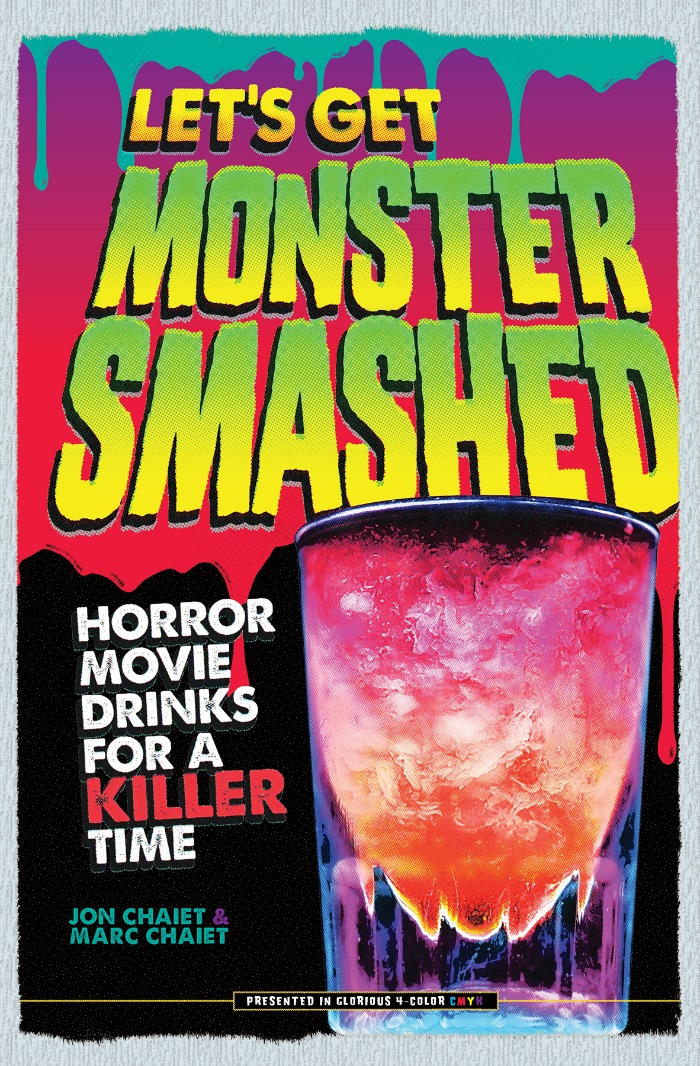 The spices used to make the Pumpkinhead drink are earthy and warm, but the beverage is served over ice, so it's very refreshing. Although you could add spirits to it (yes, please,) the recipe is non-alcoholic so it works for any age.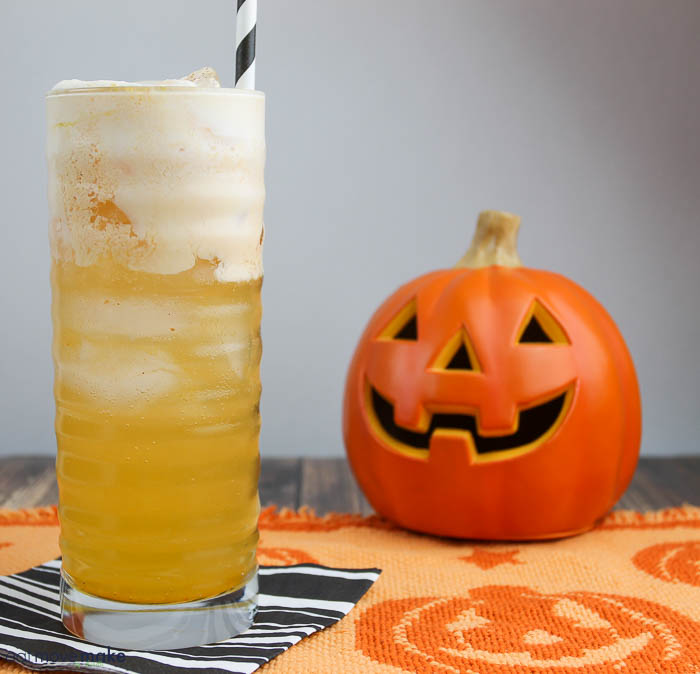 If you love ginger beer, you'll probably love the kick it gives to the Pumpkinhead. I know I do!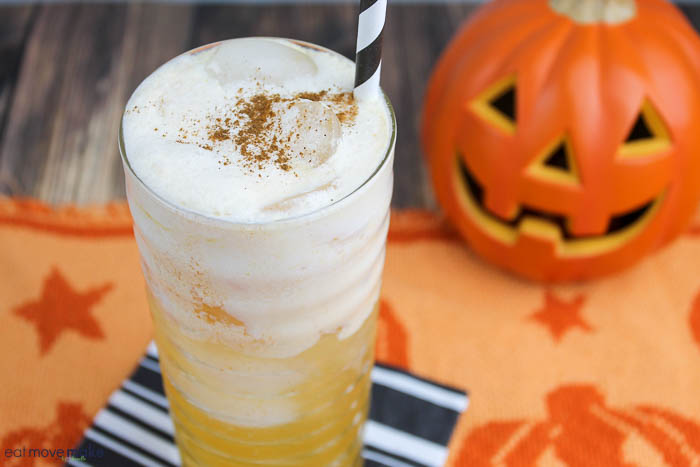 The layering comes from whipping up a bubbling froth of foam for the top. Creepy!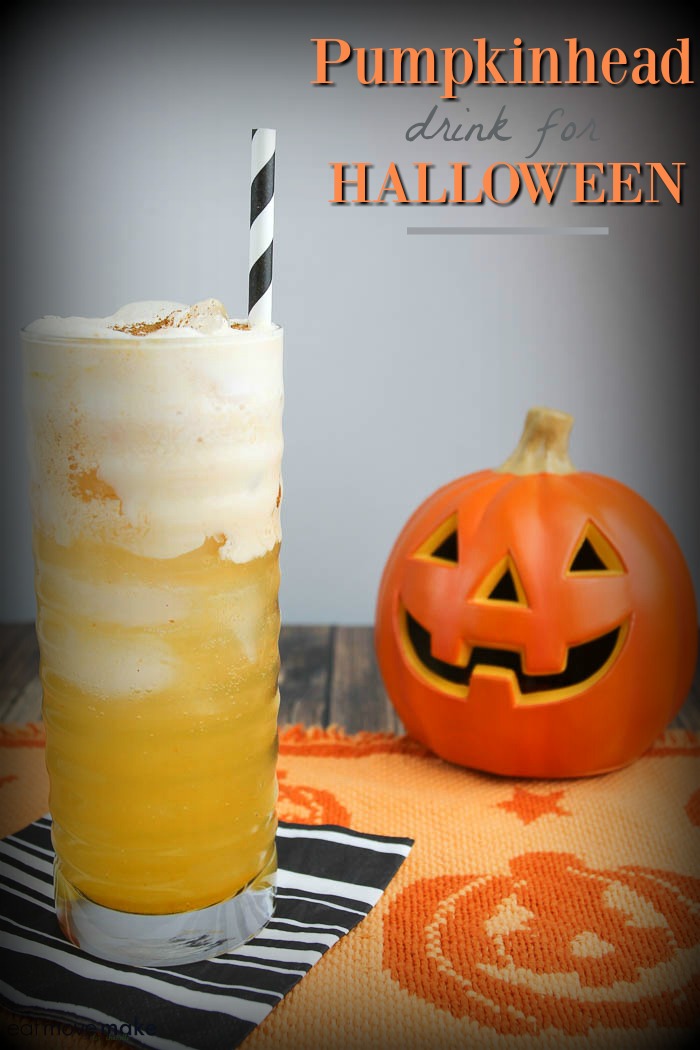 All you need to go along with the Pumpkinhead drink is the Pumpkin Head movie!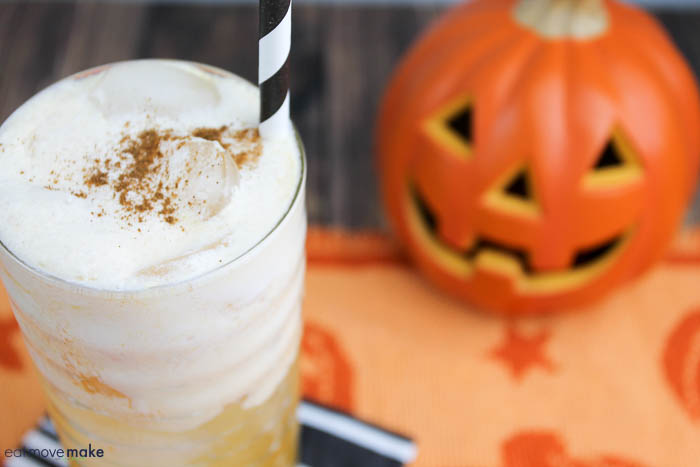 Pick up a copy of Let's Get Monster Smashed: Horror Movie Drinks for a Killer Time for more horror movie drink recipes!
Horror Movie Drinks
Pumpkinhead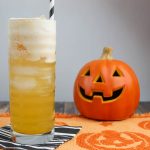 Pumpkinhead
Ingredients
7

oz

ginger beer

1

oz

lemon juice

1

oz

pureed pumpkin

divided

2

oz

milk

pumpkin spice
Pumpkin Spice
3

tbsp

ground cinnamon

2

tso

ground ginger

2

tsp

ground nutmeg

1

tsp

ground allspice

1

tsp

ground cloves
Instructions
Combine the milk and 3/4 oz of the pureed pumpkin in a bowl. Aerate with a hand blender for 3 minutes, or until it foams up.

Combine the ginger beer, remaining pumpkin puree, and lemon juice in a highball glass with ice and stir.

Top with the foam and dust with the pumpkin spice.
Pumpkin spice
Combine everything in a small bowl and mix thoroughly.
Recipe Notes
Drink it while watching Pumpkin Head!