What could be more delightful than a thick slice of cherry almond poppyseed quick bread in the morning, afternoon, evening or middle of the night? There's no time better than anytime, I'm thinkin'.
I love using almond flavoring in my holiday cookies, but I'd never thought to make a quick bread recipe with it until I saw a box of Krusteaz almond poppyseed muffin mix. You guys… go get a box or three, because this cherry almond poppyseed quick bread recipe is scrumpty-dumpty-licious!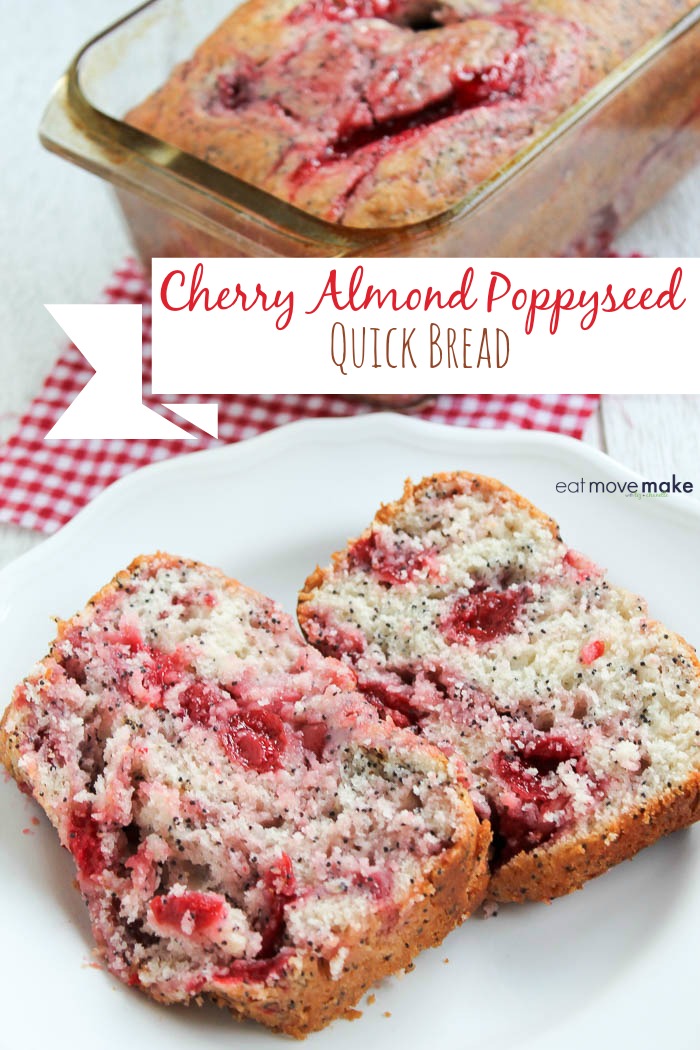 Cherry Almond Poppyseed Quick Bread
It's the easiest thing in the world to make this bread, y'all. Just mix up the batter as directed on the package, but pour it into a loaf pan instead of a muffin pan. Then gently swirl in a cup of cherry pie filling, and bake.
Nummy nummy goodness!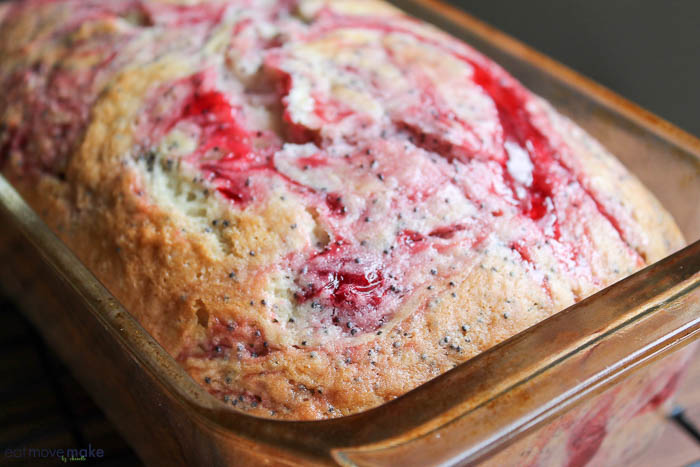 Cherry Almond Poppyseed Quick Bread
Ingredients
1 cup water
1 egg
1 cup cherry pie filling
Instructions
Heat oven to 350 degrees F. Lightly grease 8½ x 4½ x 2½-inch loaf pan.
Stir together water, egg and muffin mix until moistened. Fold in poppy seeds (enclosed in Krusteaz package). Pour into loaf pan.
Swirl in cherry pie filling with a knife.
Bake 50-55 minutes or until golden brown. Cool 5 minutes; gently loosen and remove from pan. Let cool completely before slicing. Store in tightly covered container.
Just let it cool down before slicing, and have at it!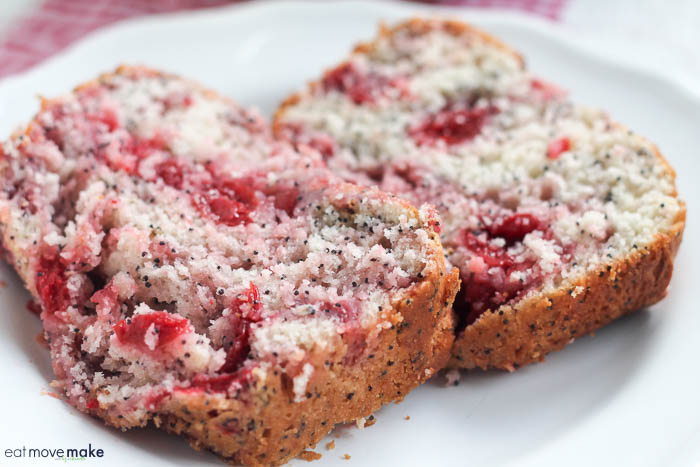 Enjoy!