This snickerdoodle cobbler combines the goodness of hot apple pie, soft and chewy snickerdoodle cookies and a rich, buttery caramel sauce into a mouthwateringly delicious dessert you couldn't forget if you tried. It's just that good.
It can also be thrown together in minutes. However, you'll adore it for the rest of your life.
You're welcome.
Snickerdoodle Cobbler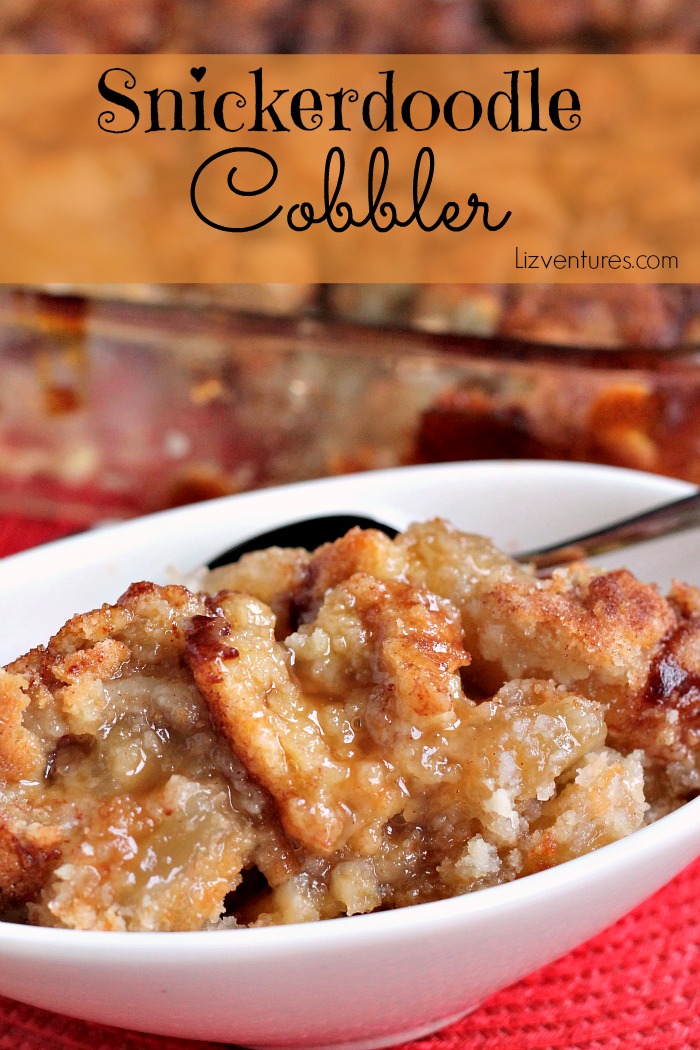 I used a box of Krusteaz Snickerdoodle Cookies in the recipe, cuz they taste legit homemade. Le-git.
I dropped spoonfuls of the prepared cookie dough batter in the dish, then layered on some cinnamon sugar, apple pie filling, more snickerdoodle cookie batter and another sprinkle of cinnamon sugar.
Bake it and behold.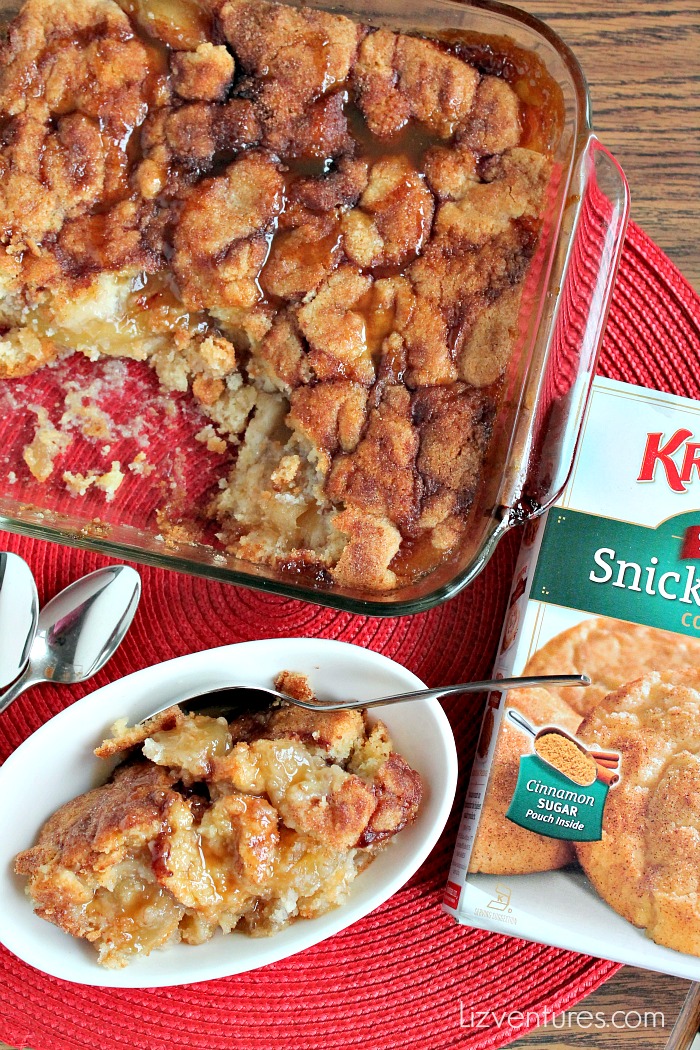 You can stop there, grab a spoon and get busy with the love right out of the oven, or you can take it up a notch and drizzle on your favorite caramel topping.
I encourage that, because wow.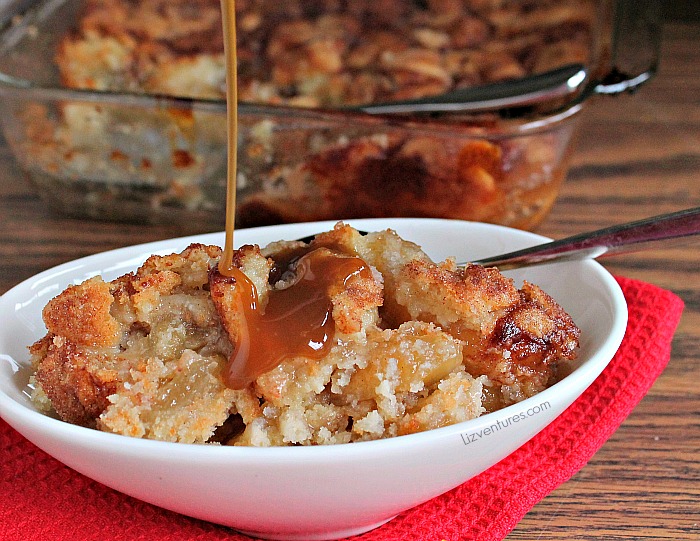 Now take a spoonful.
Again, you're welcome.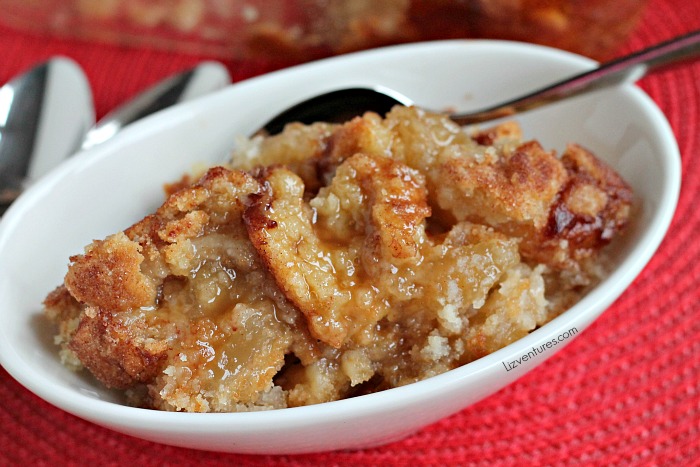 I've shared the complete recipe on the Krusteaz website, and it's definitely one you want!
Enjoy!